The original #1 44" Eagle model now fully restored!


I was never a great fan of the red stripes so the pod was painted as the standard all-white version using cellulose car sprays. Originally, the model may have been sprayed with Ford Diamond White but I'd used that on a previous model and thought that it made it appear too new, lightweight and plastic looking. So this time I chose a Nissan White that has a slightly off-white look which makes it appear a little bit old.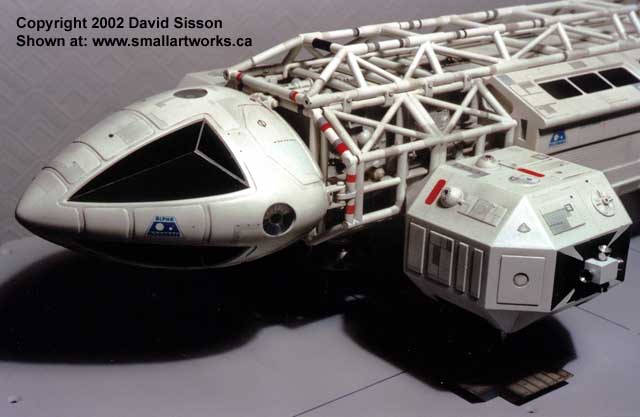 After recreating the light blue panels on the nose and pod I realised that they didn't look right with the rest of the grey panelled model and so, apart from one or two, I toned down the rest to get a grey/blue look.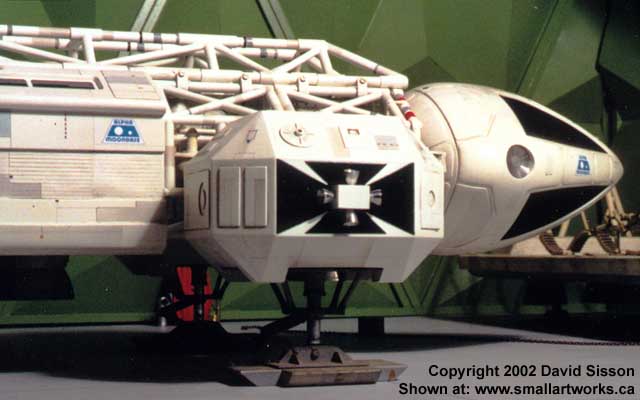 Black biro was used to draw the panel lines and Letraset decals added for detailing. A lot of the more noticeable decals are from a Letraset transfer sheet featuring toilets and washbasins, which is now no longer available. However, fellow Model Maker and Eagle expert Chris Trice was able to supply some and a new set of Alpha decals to finish the job.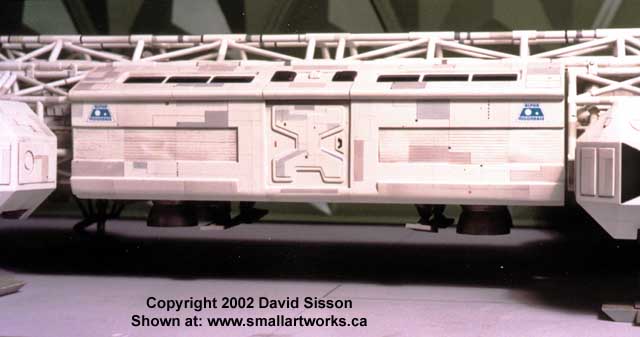 The model was weathered using thinned down black/grey enamel paint and various coloured bands on the frame were done with either Letraset Letraline tapes or paint. The Eagles' paint and detail scheme changed so often during the series that it was rare for it to look the same for more than a couple of episodes running. As a result I've based the new paint scheme on details I uncovered during the cleaning process and features that I like in publicity and behind the scenes photographs which gives it a mostly first season look.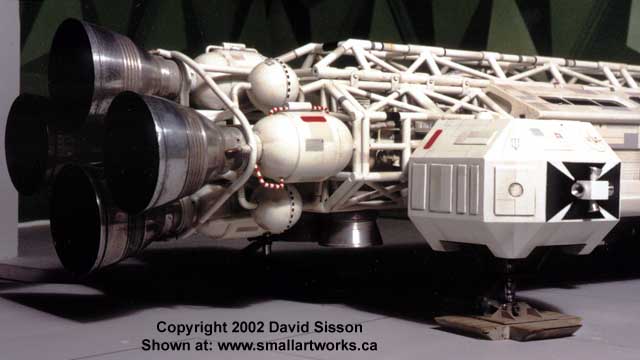 The "business end" of the model!


The restored model now resides within a custom built partial diorama of the Alpha Moonbase underground hangar within David Sisson's home.

We hope you enjoyed your look into the complete restoration of one of the greatest models ever built for TV! A very special thanks to David Sisson for allowing his fabulous article to be published exclusively right here on the Small Art Works web site!
Now, head on over to the Small Art Works web site to see plenty more pictures of some great Eagle replicas and fabulous products available to dress up your own Eagle model! If you aren't a modelmaker yourself, you can have a model professionally built for you!