These are a few screen used original "Cubits", representing the currency used by the citizens of the Twelve Colonies of Man.
The props are made of real metal, and hundreds were made for use in the show. Some (like the one shown on the bottom left) had defects but were still used, as it is unlikely anyone would notice these flaws when viewing the final film.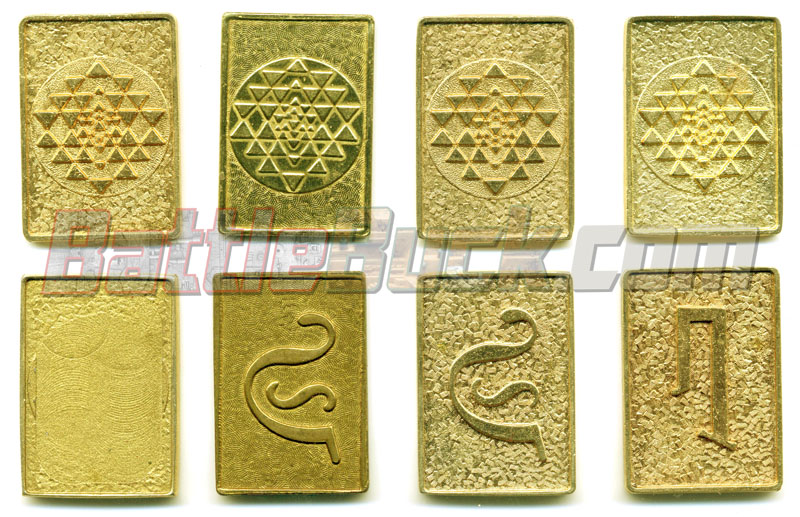 The pictures below show the way to tell a real screen used example from a reproduction, many of which were sold or given out at fan clubs and conventions. The first set of two shown here are originals. Note that the detailing is crisp and fresh.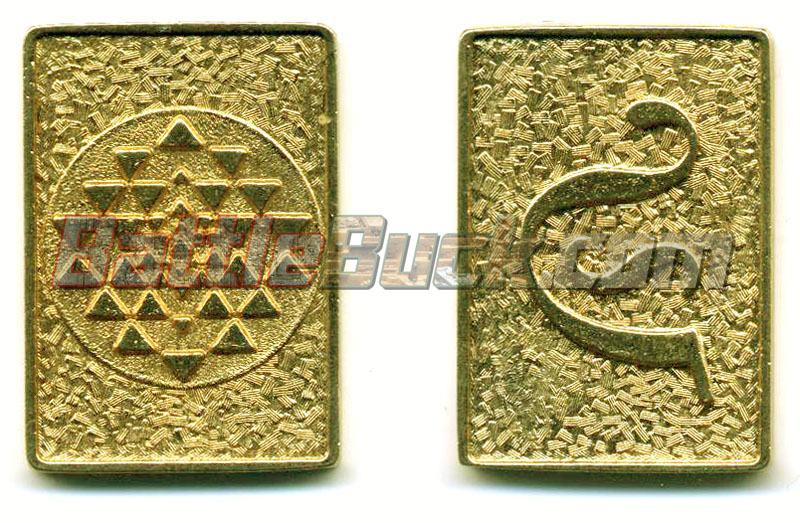 The next set below are copies, or fakes, and were not screen-used. The detailing is softer and look more "worn".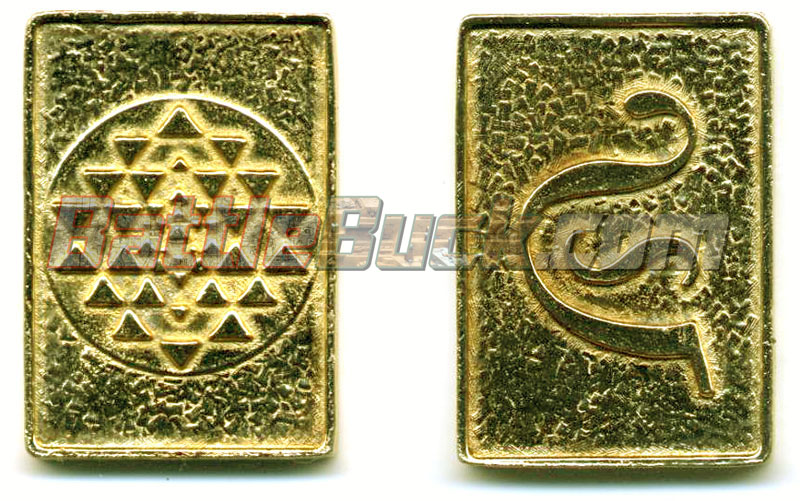 Please use your browser's "back" button to return to the previous page.