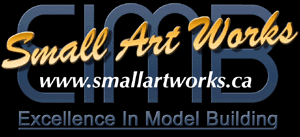 23" Eagle from "Space: 1999"
UPDATE!
A second page has been added showing new and improved models with varous pods custom built!
My favourite subject of all time to model, the Eagle from "Space: 1999" has a look that is both graceful and utilitarian. It was the first spacecrtaft ever designed for a Sci-Fi TV series that really looked as though it would work the way it was portrayed on film.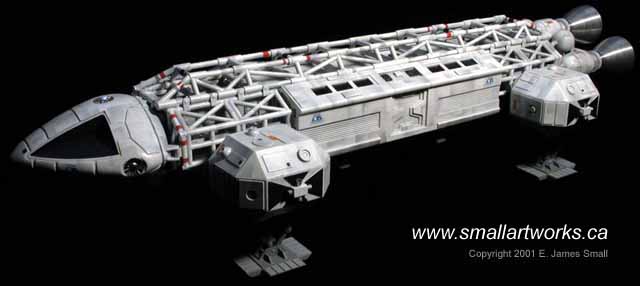 This 23 inch long model was built from the "Replicas Unlimited" kit, which is, as of this writing, the best kit available of the craft to date. It makes an impressive display piece but is not for the novice builder. It has working oleo struts and has been modified from the "box stock" kit by adding reinforcements to the shoulder pod attachments, an interior cockpit with pilots and lighting and turned aluminum engine bells which are available right here on the Small Art Works web site.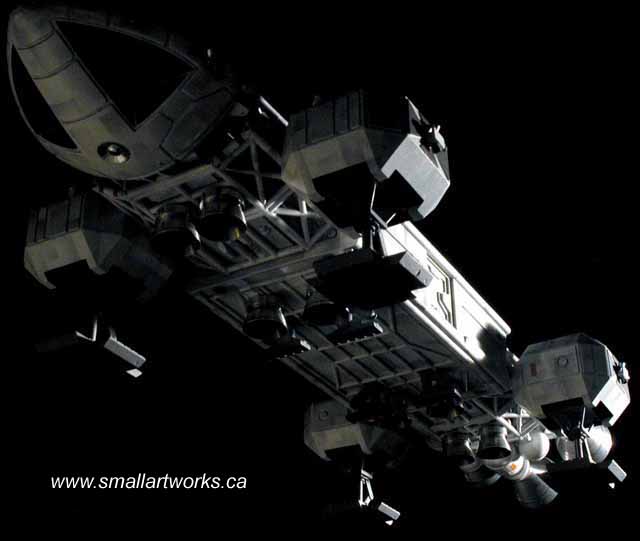 I wrote a complete buildup review of the model you see here. You can read it on Starship Modeler's web site by clicking HERE.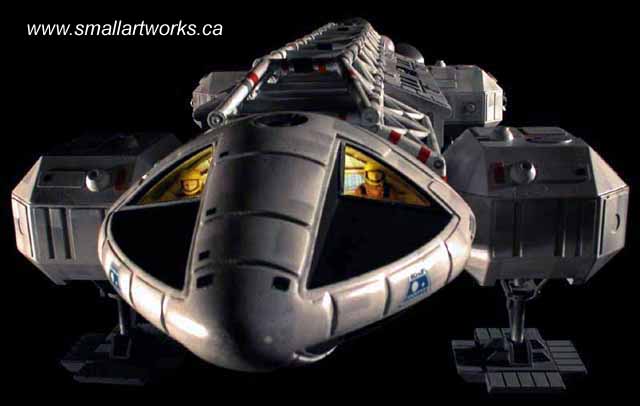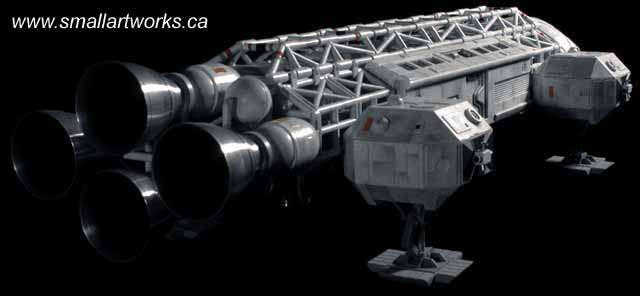 Click here to see four more of these models which I've built, shown with various cargo pods attached.